In the days of modern communication and technology, we are slammed with stimulus from the moment we're awake until the time we fall asleep.
We all know we're finding our lives becoming increasingly hectic, fast paced and jammed packed with monotonous tasks – sometimes juggling them at once like a pro circus juggler – myself included.
With so much noise about us, buzzing, swipping or pinging for our attention, it is no wonder that we find ourselves seeking geniune human connection. And with our increased screen time curating and fine tuning our digitial personas, we are finding ourselves spending less and less time in one another's company.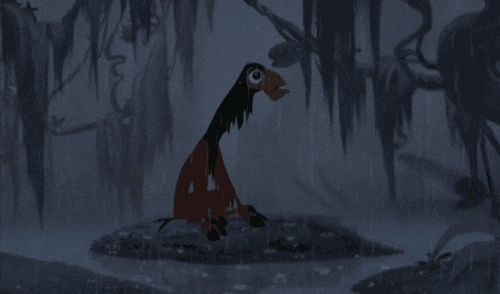 Services such a Facebook and Instagram have done a wondrous thing and providing us with a platform to connect one another within a virtual network but it has also made poignant that there is also shit tone of people in the world – like over 7 billion of us and we, meaning you and I can get the sharp sense that we're just one tiny fish in a gigantic ocean.
 So it's no wonder that you see within the overcrowded choir of the masses that there is a desire to find and connect with the authentic voices that shine through all the bullshit that the digital realm curates.
So as a storyteller within this chaotic, noisey world you're tasked to achieve a story that resonates and spreads.
But you're wondering how?
By making people feel.
By getting them to resonate with your story, by being purpose driven, knowing what your message is, whom you're targeting and being relevant to that audience and all the while remaining authentic to yourself.
It is important to remain true to yourself because not only will you attract and resonate with your audience, you will also behave organically with things will come naturally to you, your passion will remain intact and you won't risk becoming burnt out.
So here's how:
Does this sound familiar?
You're thinking "Yeah, yeah, I've heard this hippy spiel before. Blah blah"
Well don't lose faith now! Grab my free How To find Your Authentic Voice workbook, designed to get all your eggs in once basket and help you realise your stories full potential by getting you to dig deeper and reveal your:
– your why
– your inspirations
– target audience
– and insight into your visual imagery
This workbook will help you remain focused on your longterm goals as you continue refining and polishing your story till it gleams.
To receive your How To Find Your Authentic Voice Workbook, simply enter your details below & check your inbox!
Get ready
To go on an adventure and discover the authentic you.
Sign up to my free How To Find Your Authentic Voice  now and
see where the possibilities take you.