"The bitterness of poor quality remains long after the sweetness of low prices are forgotten." – Benjamin Franklin
So you have this amazing story that you've poured your soul into, sweated over and cried "I'm freaking doing this!" as you bash those pesky fear, self doubting gremlins away. You've captured a life long dream of yours, turned it into a reality by drawing your story from your imagination and having nurtured it till fruition.
You have grown so much as a person, a story teller and as a trail blazer.
You have already achieved so much by getting this far.
But why short change yourself now by taking shortcuts on your cover art and surface design?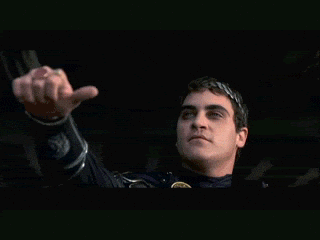 Well, let me tell you of a little story of a girl who wanted nothing more but to emmerse herself into her favourite stories.
Like many other children in the 90's I grew up with the Disney classics. My parents took my sisters and I to the cinemas, we collected the movies on VHS, sang the songs (still do too) and I was lucky enough to receive Disney's Musical Princess doll collection at Christmas. Cheers Santa!
The magic of Disney sowed the seed within me to further seek captivating stories throughout my life. Which lead me to have another life changing moment – I found and became a life long fan of Sailor Moon. Like Disney, I watched Sailor Moon religiously after school, I collected the dolls, art books and DVDs but Sailor Moon was different to Disney. Sailor Moon sparked my curiousity with the Arts and developed my love for illustration and design.
Thanks to the discovery of Sailor Moon I had also subconsciously found my future career path. Throughout my early and senior education, I would study any classes about art, multimedia and design and as I privately nurtured my artistic skills; I eventually decided that this was all I wanted to be in life. So I enrolled into college and dedicated a further 2 years in becoming a qualified graphic designer.
Qualified designers spend years of their lives and fortune to become educated and equipped in creating the highest quality work possible.
So you've heard the saying you get what you paid for?
The Internet is a wonderful place to find solutions to your problems (thanks Google) and when you go searching – say for a designer to create your cover art; you're swamped with the possibilities. So you do your research and hear recommendations for cheap and easy design from places such as Fiver, Canva and Upwork etc. and you think this is a sweet as solution.
But remember that saying you get what you paid for? These websites can be unregulated, churning out design work that has no guarantee that the quality of work is to the highest standard. There is a saying that a high school teacher once told me that I remember fondly and he said to me with the wisdom like Gandalf – "Remember Alanna, the easy way is not always the right way." and this can be said about websites like Fiverr and Upwork.
"If you think good design is expensive you should look at the cost of bad design."
– Dr. Ralf Speth, Jaguar CEO
For calculating the quality of an item, there is a rule of thumb called the Project Management Triangle which highlights that the quality of an item is constrained by 3 important factors: time, cost and scope. It's important to understand that though you may be finding cheaper alternatives on sites like Fiver but with those low price tags you can become vulnerable to:
– poor customer experience
– poor design quality
– missed deadlines
– copyright infringements like stock assets being used incorrectly.
– and an unremarkable, ineffective product that's misaligned with your audience and will need replacing.
So don't risk having your story flop with inept design, do your research and hire a professional to save your sanity. Qualified designers such as myself provide high quality design services with premium customer experience to ensure that you receive exactly what you need the first time round. We're highly skilled professionals who take our businesses seriously and in turn treat you as a priority.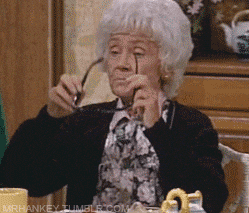 To ensure you've found a qualified, professional designer I have prepared a FREE Finding Quality Design cheatsheet.
It can be used when searching for a designer, were it becomes a criteria list to help you find your ideal professional.
The criteria list will include standards like:
– work procedures
– efficient communication
– experience and skill
– terms and conditions
To receive your Finding Quality Design Cheatsheet, simply enter your details below & check your inbox!
Get organised
Grab a pen, brew a cuppa and sign up to my free Finding Quality Design cheatsheet and find yourself a kick ass designer who makes all your creative dreams come true!